Budapest has more than 1.5 million people living in it, so it has to accommodate a lot of people. Most of the time the best products can be found at local markets in any city, but that is especially true for Budapest.
The Great Market Hall is an indoor, brick-and-steel market on the bank of the Danube. First opened in 1897, it has been serving the people ever since then. While it still serves as a regular market, now it caters towards tourists as well with many vendors selling unique Budapest souvenirs. The fruits and vegetables found here are still tastier than in most supermarkets.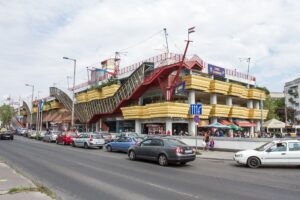 While similar in produce, Lehel Market is still one of a kind. The architecture itself is worth a visit. A colorful building, its staircase is on the outside of it. While the vendors are more inclined to sell to locals, there are some artisan shops as well, which you can only get here.